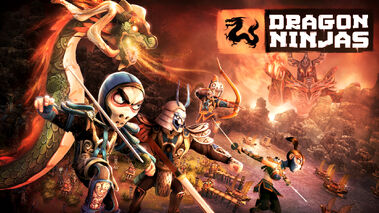 The bloodiest battle ever fought in the "Land of the Living" came to an end when Soki, carrier of the "Spirit of the Great Dragon", defeated Yamma's dark powers.
Soki was able to build a prosperous empire for his two sons, Satoru and Wataru. After Soki's death, both brothers carried on his legacy. But, in the shadows, Yamma forged his revenge.
He sent his beautiful daughter Rei to corrupt Wataru's soul and make the brothers become mortal enemies.The great war began. Yamma used Wataru to overtake the empire.Cornered in the Southern lands, Satoru must rearm his armies and find a new hero who can help him...A new "Spirit of the Great Dragon" must triumph over evil.
Community content is available under
CC-BY-SA
unless otherwise noted.